Carbide Cutting Tools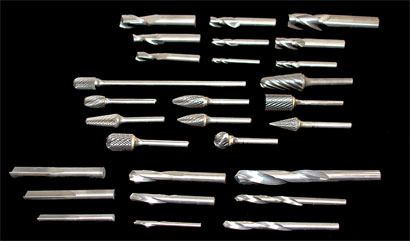 Not just cutting tools, QUALITY CARBIDE TOOLS
We incorporate the essentials of material, design, manufacture and inspection to provide precision and consistency. Combining technician's skills on our CAD system to the highly skilled and experienced operators of the most advanced CNC grinding machines available, the latest carbide material is machined to produce finished tools inspected by the latest in quality control inspection machines, the Walters Helichech, to ensure conformance to our customer's specifications as well as our own rigid specifications of QUALITY.
New technology makes carbide the best choice for extended tool life and closer work tolerances. High gains in productivity are now possible from our vast range of stocked product. Made-to-print is our specialty, so whether your special tools require a modification of our standard tools, or your specifications are more sophisticated, you can count on QCT to produce a quality product. ISO 9001:2000 certified.